What is uKnowva HRMS?
uKnowva is best suited for SMEs and startups as It automates the manual work which increases the efficiency and productivity. It can be customized and also saves huge amount of costs and increases revenues of your company. It has an extension store.
uKnowva is a self-serving portal for HRs to streamline their workforce data and daily HR responsibilities. Employees receive digitised experience with core HR functions from day one to the last.
You can Perform HR tasks from pre-onboarding and onboarding to offboarding virtually paperless. Automate redundant tasks to save the investment of time & cost. Use features like Core HR, Payroll, Onboarding, Performance & Project management in uKnowva HRMS to engineer employee engagement with empowered user experience.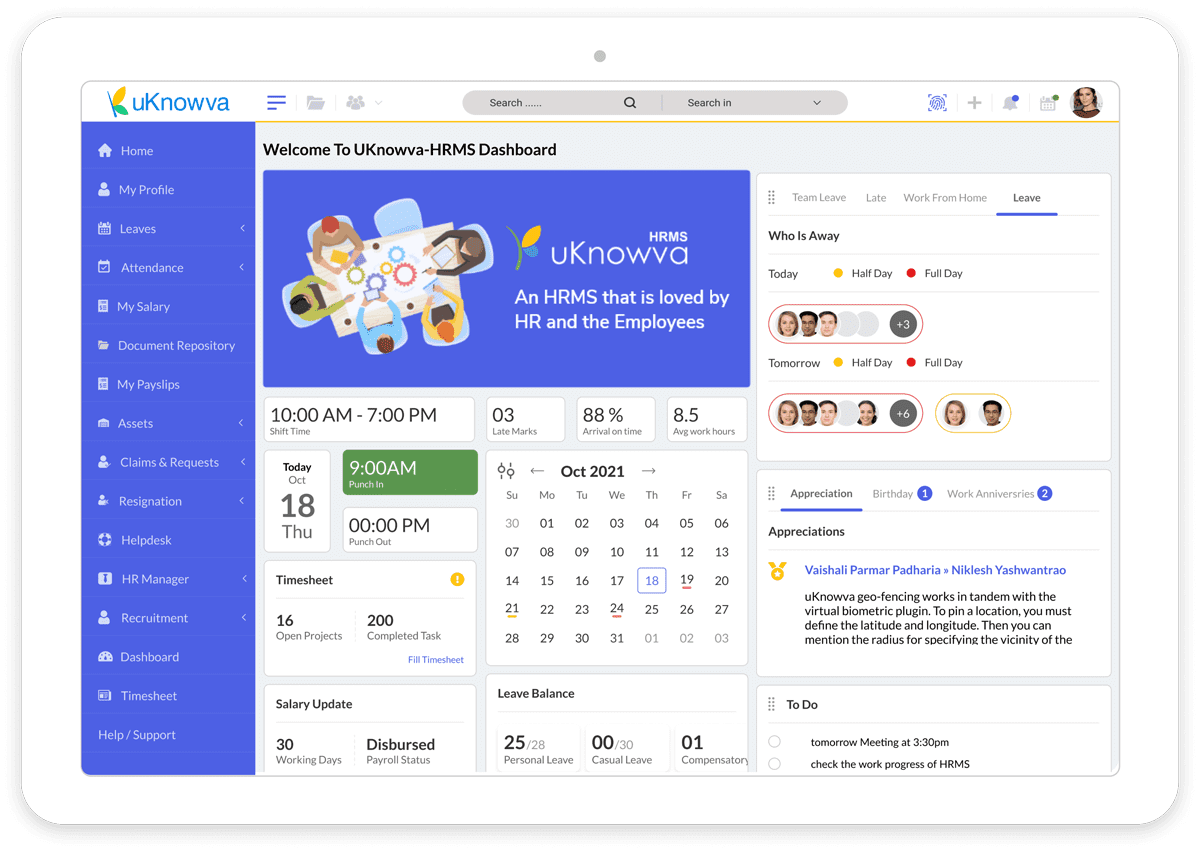 Key Features of uKnowva HRMS
Bonus, Loan & Advances Management
Employee Self Service Management
Exit Management & Seperation Management
Multiuser Login & Role-based access control
Time & Attendance Management
Formula Defined Salary Calculation
Integration with Biometric
Salary Information & History
Employee field customization
Employee Lifecycle Management
Vacation / Leave Tracking